To add members to work on a brand, visit the Brands section or go to the brand's profile and click on the pencil icon next to the Brand's name. This will open the Edit Brand dialog.
On the Edit Brand dialog, look for the "Add a user to the team" function and enter the name and/or select the users you want to add.
Click the Update button to save. The new users will receive and email notification inviting them to join the brand team.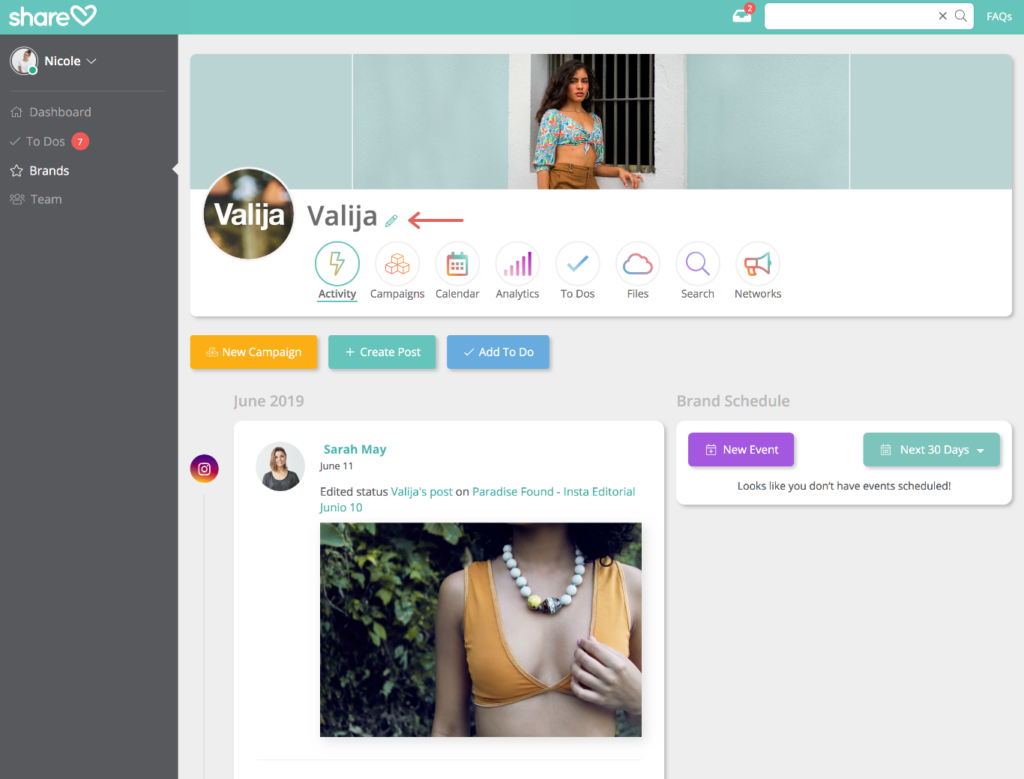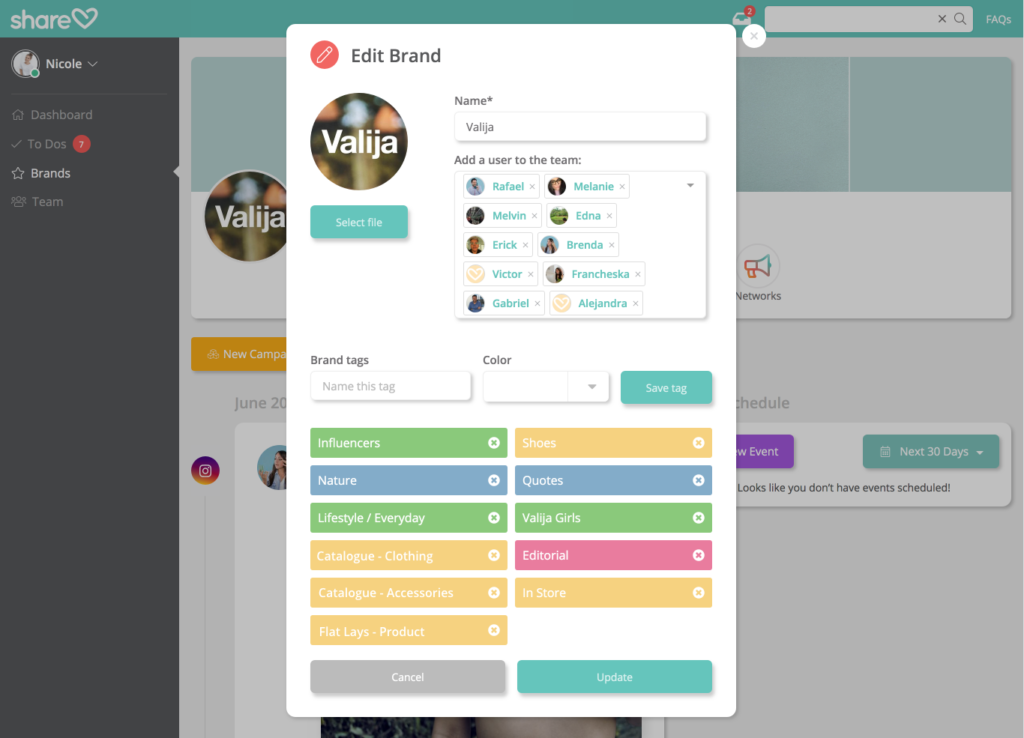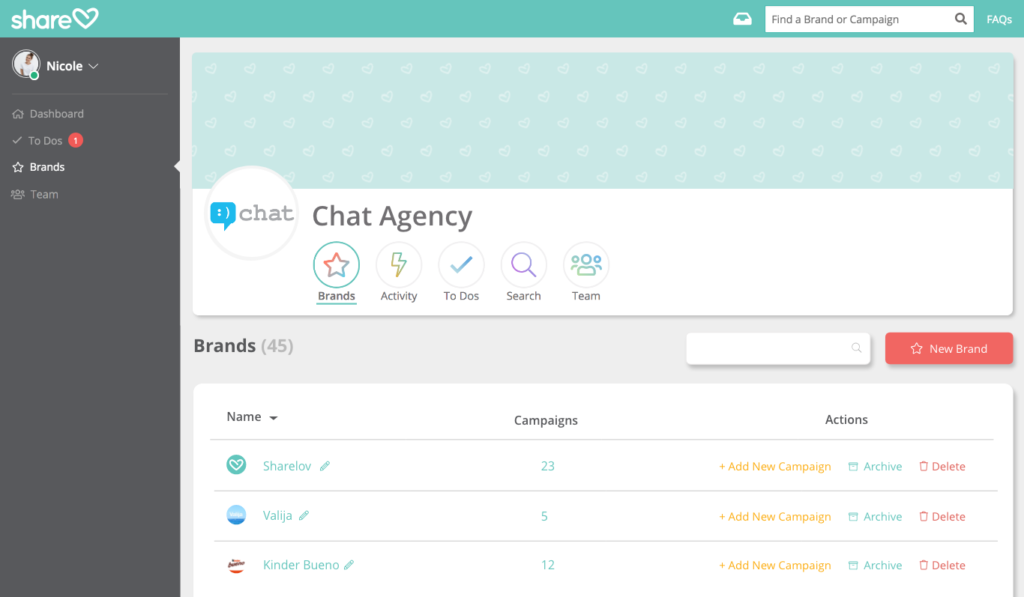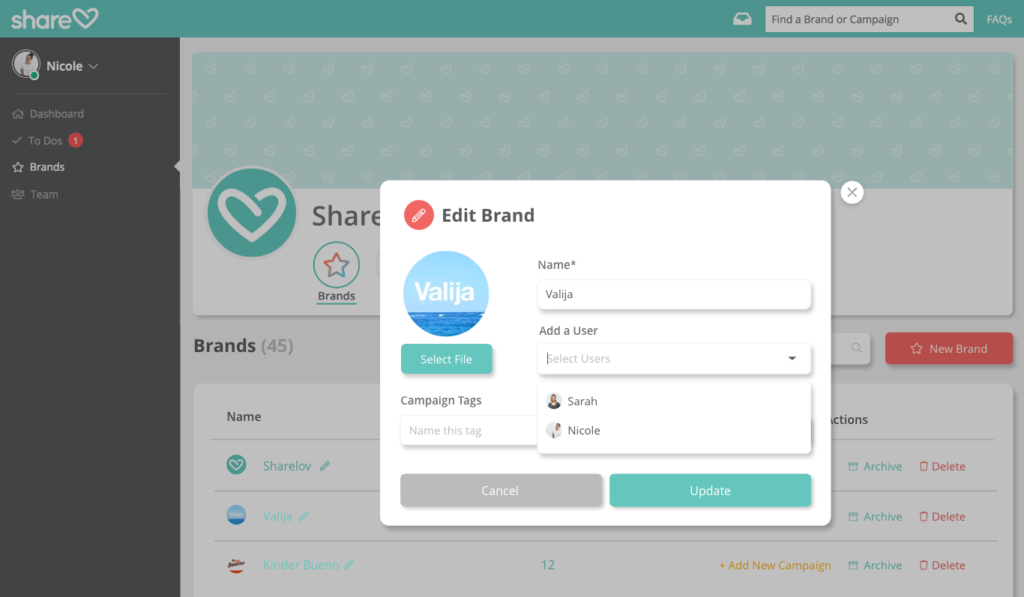 Account Owners and Admins can add new members to any brand. Community Managers can only add new Brand members for brands they are part of.