Let's face it, creating posts, editing campaigns and working with brands can get pretty crazy. But with Filters and Tags you will save time and prevent yourself from feeling overwhelmed.
The Brand Calendar consolidates all your campaigns into a centralized hub where you can review and manage a brand's entire marketing strategy. Since it's a shared content calendar in the cloud, everyone in the brand team has access to the final version of all creative assets and brand events. The Brand Calendar makes it seamless for everyone in the team to be on the same page in regards to the brand's content strategy.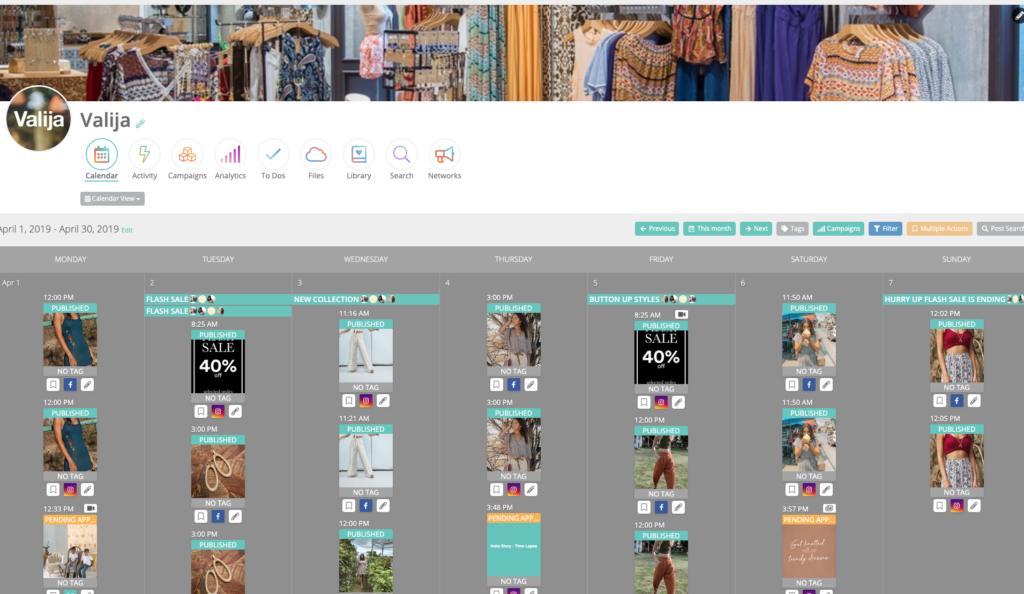 It gives you the option to choose the way you want to see the 'Calendar'. Select between 'Calendar View', 'List View' or 'Grid View'.
You can also view the brand's content for a single month at a glance by clicking 'This Month'. To view posts from previous months click the 'Previous arrow, and to view posts for months ahead click the 'Next' arrow.

Want to look for content from a specific week or day? Click 'Edit' next to the date and filter the dates to view the relevant content.