The fastest way to search for a campaign's calendar is by using the Search bar located on the top right.
In the search bar, enter the brand's name followed by the campaign's name.
If you don't recall the campaign's name, visit the brand's profile and click on the brand's campaigns.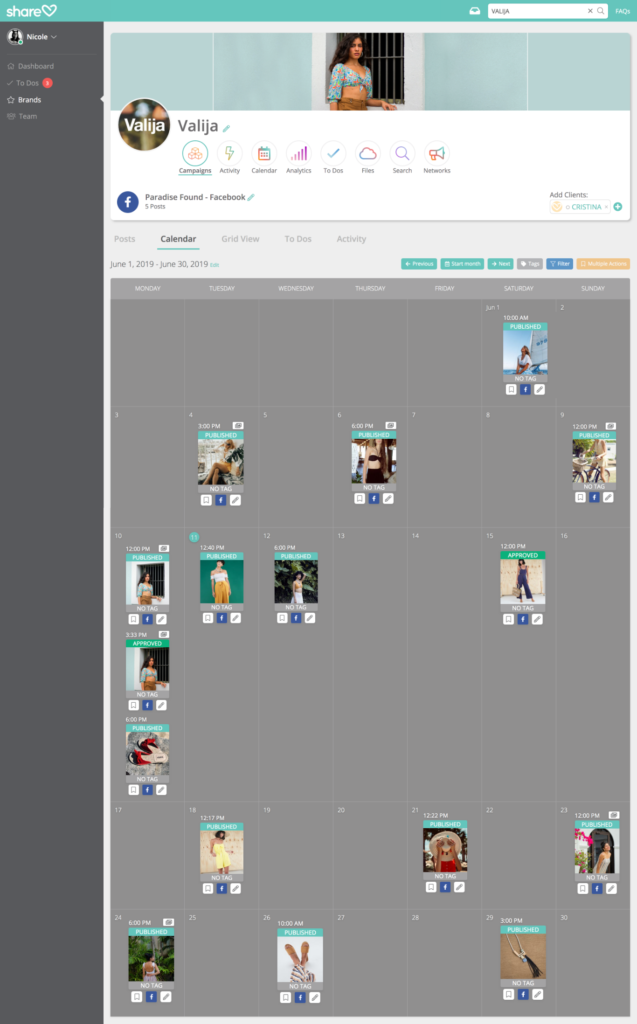 Once you're in the desired campaign, click the Calendar option to display the campaign's calendar view.